Make payable to "Hope Of Israel"
MAILING
Address
P.O. BOX 3343
Cherry Hill, NJ 08034
ALL DONATIONS
ARE TAX DEDUCTIBLE
Hope of Israel has been a non-profit entity under the IRS Statue 501(c)3 since October, 1995. Our desire is to use all ministry funds to pay for the direct expenses of the congregation. Currently, there are no paid payroll positions, all funds pay the fixed and variable costs of the building and other ministry costs. Financial statements for the most recent year will be supplied upon request.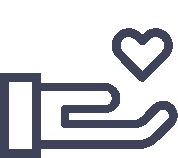 "Whoever is generous to the poor lends to the lord, and he will repay him for his deed."